Here at Walt's Auto Service Plus, we pride ourselves on giving our customers the best service possible, a fair price for the work performed, honest and friendly staff. We have been at this location for just over 4 years. In this time Walt's has serviced a lot of satisfied Topekans' vehicles. We welcome new customers any time. We offer a free ride to work if needed and a Nationwide Warranty. Our location is just a few blocks west of Stormont-Vail Medical Center. Walt and his staff of trained technicians have a combined experienced level of over 75 years of automotive repair. We will consistently strive to repair your vehicle the right way every time. Every service we perform from oil changes to complete brake jobs will be done in a timely manner. If your check engine light is on, bring your vehicle to us. We specialize in computer and engine diagnostics.
It's kinda like going to a doctor for the first time. We need to see the patient before we can treat the patient. So if you are experiencing a problem, bring your vehicle by on your way to work. We will get your to work on time while our technicians diagnose the problem, check everything out and give you a call. It is that easy. So give us a call or stop by.
So remember "Just turn your wheel on your automobile and come on in for an honest deal" at Walt's Auto Service Plus. Come on in and say hi to Walt "The Singin' Mechanic" and he'll keep your car hummin' too.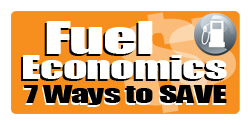 Walt's Auto Service PLUS
2201 SW 10th
Topeka, KS
785-233-3300
Monday thru Friday 7:30 - 5:00
At Walt's, we pride ourselves in giving the best possible service and a fair price.