Walt's Auto Service Plus is your go-to expert service provider for all your auto needs. Whether your in the need of a new exhaust system, a new battery, tires or just an oil change, we come through for you. Our expert technicians not only find the problem, but also take extra time to help save you money on future repairs.
With a variety of possibilities it is essential to get you vehicle in so we can further diagnose the problem. It could be as simple as the gas cap not screwed on completely or a major issue.
There are many options for oil changes out there. Come to us and we'll help develop a maintenance schedule for your vehicle.
There's not a tire we can't replace or repair. It is highly important to maintain your tires with rotation, balance and alignments. At Walt's we cover all of those.
Walt's has all the brake services to get your brakes operating like they did when your car first rolled off the assembly line.k It's not always easy to spot common brake problems. Let us take a closer look to help keep you safe on the road.
Kansas summers are hot! You don't have to sweat it out. We can take care of your AC and Heat issues.
Overheating got you stopping often to fill up with water? Don't take the chance of engine damage.
Keep your auto driving straight and smoothly.
Keep your car driving and sounding like it should.
Keeping a good battery can keep you on the road. Stop by for a quick test.
Need to keep your fleet running to meet your deadlines and keep your customers happy. We can accomodate maintence schedules to keep your business running smoothly.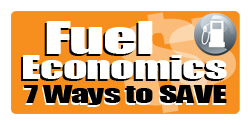 Walt's Auto Service PLUS
2201 SW 10th
Topeka, KS
785-233-3300
Monday thru Friday 7:30 - 5:00
At Walt's, we pride ourselves in giving the best possible service and a fair price.