Recommended Maintenance Schedule
There is no such thing as maintanence-free when it comes to auto maintenence. Here are a few basics to keep you moving. Sign up for our maintence schedule to be sure to keep your car or truck running smooth.
Change Anti-Freeze every 2 years
Change Transmission Fluid evey 2 years
Change fuel filters every 2 years
Ignition Tune-Up every 80,000 – 100,000 miles
Change air-filter once every year
Change cabin air-filter once per year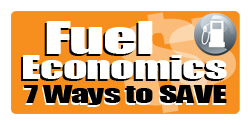 Walt's Auto Service PLUS
2201 SW 10th
Topeka, KS
785-233-3300
Monday thru Friday 7:30 - 5:00
At Walt's, we pride ourselves in giving the best possible service and a fair price.